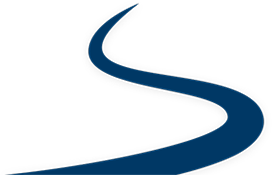 Festival Vendors & Sponsors
2023 Festival Schedule
Saturday, August 12 – Summer Food Truck Fest
Saturday, August 26 – Summer Fest
Saturday, September 2 – Monday, September 4 – Labor Day Sale
Saturday, September 16 – Sunday, September 17 – BBQFest
Saturday, September 23 – Sunday, September 24 – KidsFest
Saturday, September 30 – Sunday, October 1 – Oktoberfest
Saturday, October 7 – Monday, October 9 – Sale and Swap Weekend
Saturday, October 14 – Sunday, October 15 – AppleFest Weekend 1
Saturday, October 21 – Sunday, October 22 – AppleFest Weekend 2
Saturday, October 28 – BooFest
Saturday, November 4 – Fall Food Truck Fest
FESTIVAL VENDOR REGISTRATION CLICK HERE
Find a general festival layout map HERE
Westminster Board of Health Temporary Food Application
Westminster Fire Department Event Checklist (Food Trucks & Establishments ONLY)
Please Note: Outside booth spaces refer to spaces which require a vendor provided pop up tent. Outdoor Tent spaces refer to locations under our large white tent, across from our summit lift. This year, vendors will select a booth based on their preferred zone and the Wachusett team will assign exact booth locations. Preferred location notes can be left in the notes field during the checkout process. Spaces held in previous years are NOT guaranteed.

OUTSIDE SPACES ARE 10 x 10 FT. OUTDOOR TENT AND INSIDE SPACES ARE APPROX. 8 x 10 FT.
ALL Food Vendors MUST submit their Board of Health paperwork/documentation AT LEAST 30 DAYS PRIOR to each event date. Food Truck/Booth spaces ONLY apply to food truck vendors. 
FESTIVAL SPONSOR REGISTRATION CLICK HERE
Wachusett Mountain Festivals are a great way to connect with people from Central Massachusetts and beyond. Each festival brings between 2,000-10,000 customers a day. Don't miss this great opportunity to connect with them all!
One Day Festival Sponsorship Packages
Two Day Festival Sponsorship Packages
We look forward to seeing you at our 2023 festivals!
Please email [email protected] with any questions. Please check your spam folder if you don't see a reply in your inbox.