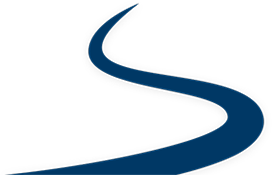 Donation Requests
We receive many requests from numerous worthwhile organizations. Our goal is to fulfill as many requests as possible, but due to the overwhelming number of requests received, we are unable to support every organization with donations. We have 3 ways to assist your fundraising efforts:
FOR FUNDRAISING (Ski Season-long fundraising efforts)
Our Donation Code Program provides huge potential for your organization (it could be as high as a $5,000 donation!) Instead of asking for a one-time lift ticket donation you could earn dollars for your organization thru the entire winter season. Just follow these easy steps:
Submit your request: Donation Code Request Form
When approved, your organization will be granted an exclusive special donation code.
Take this code and pass it on to everyone via your website, email, social media, posters or word of mouth!
Individuals use this code to purchase Lift Tickets or Beginner Packages on our website during the ski season. Customers automatically get the best price by buying Lift Tickets online in advance of their visit.
Best of all — at the end of the season YOUR ORGANIZATION earns $10 for every purchase made (up to $5,000!).
FOR IN-KIND REQUESTS (One-Day events, raffles or auctions)
All requests must be made through our Donation Request Form. We support organizations that are important to our customers, with a focus on Health & Fitness; Sports & Recreation; Environmental Issues and Children & Schools.

Please Note:
    Due to limited resources, we are only able to support organizations operating in New England.
    Only 1 donation request will be granted per organization per calendar year.
    If your donation request is considered, please be aware that we may not be able to issue you exactly what you asked for.
    Requests MUST be received at least six (6) weeks prior to the date of your event.
    We do not verbally deny or commit to donate; all correspondence will be via email.
SPECIAL EVENTS
If your charitable organization is interested in hosting an event at Wachusett Mountain, please contact Suite Sales in our Corporate Sales & Function Department. Please note that available dates for fundraising events may be limited.