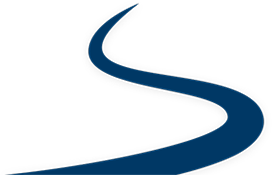 Safety
Ski Patrol
Wachusett Mountain has an award winning Ski Patrol made up of approximately 150 Patrollers certified in National Ski Patrol Outdoor Emergency Care.
If you'd like information about becoming a Ski Patroller complete the online application or call Kevin McDonald at 978-464-2300 Ext. 3351.
Ralph's Run and Conifer Connection are designated as "Family Trails." This means these are slow skiing trails. The Wachusett Ski Patrol has a zero tolerance policy on these trails. If you are caught skiing or riding too fast or above your ability, your pass will be suspended for one week.
Code of Responsibility
We always encourage skiers and riders to be sure they are always in control and make an effort to keep themselves and the people around safe. Small things like wearing a helmet and knowing the code can make skiing and riding safer for everyone at Wachusett.
Always stay in control. You must be able to stop or avoid people or objects.
People ahead or downhill of you have the right-of-way. You must avoid them.
Stop only where you are visible from above and do not restrict traffic.
Look uphill and avoid others before starting downhill or entering a trail.
You must prevent runaway equipment.
Read and obey all signs, warnings, and hazard markings.
Keep off closed trails and out of closed areas.
You must know how and be able to load, ride and unload lifts safely. If you need assistance, ask the lift attendant.
Do not use lifts or terrain when impaired by alcohol or drugs.
If you are involved in a collision or incident, share your contact information with each other and a ski are employee.
Chairlift Safety
Helmets
All skiers and riders are encouraged to wear helmets on the mountain
Our Rental Shop has helmets available for rent
MTNside Ski & Ride, located in the Base Lodge, also has helmets available for purchase
Terrain Park
All Terrain Park event participants are encouraged to wear helmets, we will even provide you with one to borrow for the competition if you ask!
Policies
Ski bikes and foot traffic are not allowed on the slopes or lifts. (Exception: Uphill walking lanes are established during some special events).
Sledding on any type of device is prohibited.
Please remove backpacks before riding the chair lift.