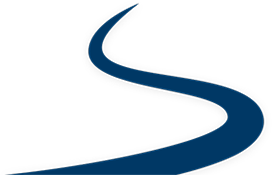 Group Trips
Check Back in the Fall for 23/24 Rates
What Makes a Group? 15 people or more, 6 years and older.
Group Leader Bonus: A complimentary lift ticket & rental if needed for every 15 lift tickets purchased and a $20 COW Card with 15 or more.
How about Rental Equipment? Discount ski and snowboard rentals are available to groups.
What If We Need Lessons? Discounted Beginner Packages and advanced lessons are available for skiers 9 years and older. Lesson times available HERE
What about lessons for children under 9? Please contact Polar Kids (4-8) or Arctic Aces (9-12). Group rates do not apply toward this program. Reservations are required.
How to plan for your day
Fill out the Reservation below to reserve your date or call the Group Sales Office 978-464-2300 ext. 3550. Reservations are required. Use this worksheet to keep track of your groups needs.
A $50 minimum deposit is required when reservation is made. Deposit will be applied toward your group payment and must be received to guarantee date. Refund of deposit or transfer to another date is possible if cancellation is made at least 14 days before your trip.
When you arrive
Arrive between 7am and 8am for day trips and 3:30 pm for night trips.
Check in (Group Leader only please) at the Group Sales Counter in the front lobby of the lodge.
Cell Phones We will ask that you leave your cell phone number with us, in case of emergency.
Confirm the correct number and services for your group.
Make ONE complete payment for your group (cash, check or credit card)
If taking lessons, please arrive 45 minutes prior to the lesson time you are joining (lesson times)
Pick up your tickets and enjoy your time at Wachusett!
Bring your Group Trip to a whole new level. Check out our Mountain Suites, your SkyBox on the slopes.