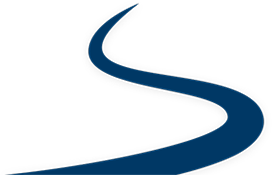 Arctic Aces (9-12yo)
Check Back in the Fall for 23/24 Rates
Arctic Aces is our program for kids 9-12 who are ready to hit the slopes!
Older kids progress quickly in our specially designed training area.
Morning Session
8:30 – 11am
Afternoon Session
12:00 – 2:30pm
Optional Items
Rental Equipment
Kids ages 9-12, offered on Weekends & Holiday Periods
Be sure to select the correct level for your child. Not doing so may result in loss of lesson (Levels listed below)
Lessons begin at designated times. If you are 15+ minutes late from the start of the lesson you risk forfeiting. This time will not be rescheduled, nor will a refund/credit be given.
Both ski & snowboard programs available.
A lift ticket is included for the duration of the lesson only.
Children must arrive dressed and ready for snow.
Parents are responsible for picking up rental equipment and getting children geared up.
Due to chair lift capacity limits, children may be required to ride chair without an instructor.
Reservation & Cancellation Policy
Due to our limited capacity, reservations are charged when booked and are non-refundable. Any change to reservations (date or time) require a $24 clerical fee. Notice of said changes must be made 24 hours in advance of the lesson. Less than 24 hours notice may result in forfeiture of lesson. Lessons may not be carried over to the following season and are non-transferable.
NOTES
Online reservations required. Walk-ins cannot be accommodated
To maintain the health of our other guests and staff, we will not accept any children in the children's programs if they are showing any symptoms of the flu or sickness.
Arctic Aces Ski Levels:
Arctic Aces Snowboard Levels:
Level 0: Have never skied before.
Level 1: Knows how to side step, glide and straight run working on learning to turn.
Level 2: Rides the magic carpet and can control speed with turns may be skiing in a wedge.
Level 3: Can ride a chairlift and traverse a green trail by linking turns, controlling speed and stopping. Working to be parallel.
Level 4: Mostly parallel while turning, has good speed control can turn to complete stop. May be able to ski on blue trails while parallel.
Level 5: Can ski on blue square trails and steeper terrain, controlling speed with varied turn shape and size.
Level 0: Have never snowboarded before.
Level 1: Working on skating, climbing, straight glides heelside and toeside turns with controlled stops.
Level 2: Can traverse heelside and toeside, starting "C" turns, linking heelside and toeside turns for "S" turns using magic carpet lift.
Level 3: Chairlift introduction and working to be comfortable on varied terrain while controlling speed with turn shape.
Level 4: Can vary turn shape and size with accuracy to control speed. Able to adjust to terrain changes and steeper slopes.
Holiday Periods & School Breaks:
Dec. 24, 2023 – Jan. 1, 2024; Jan. 15, 2024; Feb. 17-25, 2024
May close at 7 pm nightly opening day thru 12/23/23 and 3/10/24 thru closing day – times vary, check Snow Report