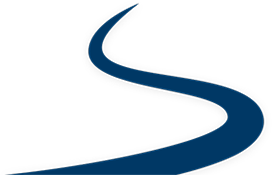 Corporate Outings
Interested in planning a Corporate Event at Wachusett? Email [email protected] or Request Information
PUT THE "OUT" BACK IN YOUR COMPANY OUTING
After a year of working remotely, head OUTside with your team this summer. Enjoy OUTdoor recreation, hiking, fun activities, and our scenic SkyRide. Get OUT together, socially distant within our spacious grounds and custom tented areas. Regardless of your group size, time to think OUT-of-the-box. We'll create an OUTstanding menu for you, from clambakes to BBQ's.
"Wachusett Mountain has hosted the Massachusetts Water Works Association's premier event, the Summer Expo, for almost 20 years. Our 1,300+ attendees enjoy the Sky Ride to the summit, a New England-style clambake, an indoor/outdoor trade show with over 45 vendors, plus a technical session for over 100 people inside the Granite Room. We continue to return each year due to Wachusett's excellence in planning, organizing, and executing this large event. I can't say enough about our Wachusett experience."
-Matthew Pearson, Treasurer, Massachusetts Water Works Association
MOUNTAIN FUN, YEAR ROUND
From your team building exercises to your family-fun annual company party – we've got you covered all year long! With the mountain as a backdrop, there's nothing like the crisp, clear air and scenic New England countryside to set the stage for a fun event. We have a wide variety of special event services. In the Summer and Fall, you have two options to consider – either plan your own private event OR combine your event with one of our famous festivals.
SPACIOUS GROUNDS
During the Summer and Fall months, Wachusett's spacious grounds make a natural setting for large outdoor corporate outings. The decks and custom tented areas create a picturesque locale for mountainside barbecues, clambakes plus a variety of outdoor recreational activities. The grounds also provide excellent space for ourdoor displays and exhibits.
EXPANSIVE LODGE
During the Summer and Fall months, the Main Lodge is available for private functions. The expansive lodge includes the Coppertop Lounge, Black Diamond Restaurant, Granite Room and Mountain Suites. Offering extensive exhibit or meeting space for your event, the Main Lodge is an excellent location for trade shows and exhibitions.
CLAMBAKES AND MOUNTAIN BARBECUES
From Summertime clambakes to mountainside barbecues to delicious dinner buffets, we'll create a customized menu perfect for any occasion. Our in-house catering provides delightful menu options to meet any function needs. Summer & Fall Menu / Full Catering Menu
SCENIC SKYRIDE
The SkyRide will "top off" any special event on the mountain – no other location or facility in the region has this to offer. Imagine the thrill for your guests riding our 4-passenger chairlift to our scenic 2,006 foot summit with spectacular 360 degree views of southern New England!
FESTIVAL FUN-CTIONS (August – November)
Put the fun back into your business "fun-ction" by turning one of our legendary annual Festivals into a great company event. Our Festivals provide your company with a hassle-free, economical way to entertain clients, customers or employees for a fun day on the mountain. You pick the Festival, no need to worry about choosing activities, entertainment, music or food. Our themed Fall Festivals provide the perfect outing or any size group.
Includes:
Festival Admission
SkyRide Ticket
$10 Food Coupon (Wachusett Food Outlets Only)
*12 person minimum required
For an additional fee, other Festival Function options can include:
Private Tent/Seating Area
Beverage Service
For more details on Festival Functions, email [email protected] or 978-464-3175