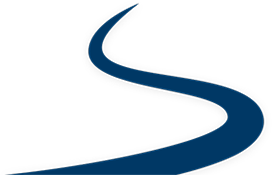 Demo – Try Before You Buy
MTNside Ski & Ride has the largest Demo Selection in Southern New England
100 pairs of skis
Intermediate to Expert level snowboards
Backcountry AT skis with skins (available in store)
Snowshoes – to explore Wachusett Mountain State Reservation hiking trails (available in store)
When you're in the market for new gear our convenient location just 50 feet from the snow allows you to test multiple skis or boards as you decide what's right for you.
Due to the sale of our demo fleet on 3/20/23, we will have limited offerings for the remainder of the season. Please call MTNside at 978-464-2626 to check for availability after 3/20.
DEMO VS RENTAL
Basic rental equipment is the right tool for a beginner or novice to get out on snow for those first few days. Demos are the right fit if you're ready to bring you skills and your gear to a level above novice. If you don't own your own equipment or you're looking to upgrade, MTNside Ski & Ride's Demo center is where you want to land. Due to demand, not all demo skis and boards are available in all sizes to sell at the retail level.
We can accommodate guests with or without their own boots.
Unfortunately, we cannot accommodate children. Our demo boots are adult sizes only.
If you would like to reserve a specific ski or board please give us a call at 978-464-2626 the day before your demo.
Demos Refund Program
Have you fallen in love with one of our demo skis or boards? It's hard not to. If you're ready to pull the trigger on a new set-up, we'll refund up to 2 demo session fees incurred during the two weeks before your ski or board purchase and apply them towards your purchase! Ask us for details.
Check Back in the Fall for 23/24 Rates
RESERVATION DETAILS
Demo reservations can be made online in advance or upon arrival.
Demos must be picked up within the first hour of the session selected.
A valid driver's license with picture required to demo.
Persons under 18 that require adult equipment must have an adult present to sign liability waiver.