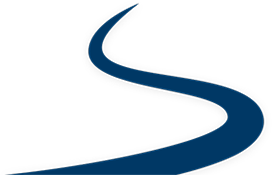 Double Sessions
The Best Deal on the Mountain
Double Session Times
Sessions 1 & 2
7:30am – 3:30pm
Weekends & Holiday Periods
9:00am – 4:00pm
Weekdays
Holiday Periods: Dec. 24, 2022 – Jan. 1, 2023; Jan. 16, 2023; Feb. 22-26, 2023
Sessions 2 & 3
11:30am – 7:00pm
Weekends & Holiday Periods
12:30pm – 7:00pm
Weekdays
Sessions 3 & 4*
4pm – 9:30pm
Weekends & Holiday Periods
4pm – 9:30pm
Weekdays
*Available Dec. 25-Mar. 11
Need help reloading? VIEW THIS
Weekends & Holiday Periods
Ages 13-64
Jr. 6-12
Sr. 65+
Session 1&2
$93
$83
Session 2&3
$93
$83
Session 3&4
$83
$73
Weekdays (Mon-Fri)
Ages 13-64
Jr. 6-12
Sr. 65+
Session 1&2
$88
$78
Session 2&3
$88
$78
Session 3&4
$78
$68
Notes:
There is an $8 change fee for switching reservation dates or sessions.
Online orders must be used during the season they were reserved. All products are non-refundable.
Limited Ticket Sales Policy: We provide a quality mountain experience by limiting the number of tickets sold.
Foot Traffic is not allowed on any Ski Trails or Lifts – including the Surface lifts and beginner terrain.
Unconditional Conditions Guaranteed! We are so sure you'll love the conditions, we guarantee them! If you don't like the snow, bring your ticket to the Customer Service Desk within the first hour of purchase and we'll credit you equal value for a future visit. UCG's are given for the amount spent, not the product purchased.