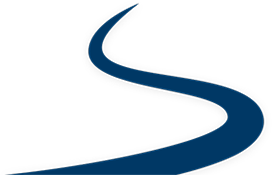 MTNside Sale and Swap Weekend
Oct 5-9
Thurs-Fri 12-8pm, Saturday-Monday 10-5pm
New England's largest Ski & Snowboard Sale & Swap, an equipment extravaganza! Sell your used gear for credit or cash and/or shop for the best deals of the season at MTNside. Head outside for live music, Scenic SkyRides, food truck fare, unique vendors, craft beer and fun for the entire family!
How it Works
Add your items to the online form. Be sure to complete all the details and price (we can still adjust later if you have questions) You will need to create an account if you don't already have one.
Clothing items to be sold are limited to 8 garments per family. Winter sports specific items only. Must be clean and in usable condition. Please bring hangers from home. No accessories, please.
You will choose one of these payment options at product registration. If any of your items sell, you'll receive 90% of your sale amount in Wachusett credit (COW Card) OR 70% of your sale amount as a check.
Pick up any unsold items after the sale. All items not picked up will be donated.
Hours of Operation
Early Bird Drop Off
Tuesday, Oct. 3rd & Wednesday, Oct. 4th: 12-8pm
Drop Off Continues, Sale Begins
Thursday, Oct. 5th: 12-8pm
Friday, Oct. 6th: 12-8pm
Saturday, Oct. 7th: 10am-5pm
Sunday, Oct. 8th: 10am-5pm
Monday, Oct. 9th: 10am-5pm
Unsold Item Pick Up
Tuesday, Oct. 10th: 9:30am-7pm
Wednesday, Oct. 11th: 9:30am-12pm
Head Outside For Craft Beer, Lawn Games & Live Music
Live Music Schedule
Saturday, Oct. 7th: Val Newman 12-2pm
Sunday, Oct. 8th: Amber Chaves 12-2pm
Monday, Oct. 9th: Joe Macey 12-2pm
SkyRide Hours
Saturday – Monday (Time TBD)
All events are held rain or shine. No pets or coolers permitted.